Class Of 1975
Springfield North
High School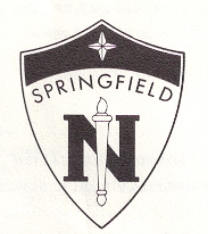 Registration is now open for the 45-16th NHS Class of 75 Reunion
Hey NHS Class of 75!
Details and Registration Information for the reunion can be found on the website within the 45-46th Reunion tab at the top of the home page.
The main event is set for Saturday September 25th in the Heritage Center at 6:00pm. If anyone wants to get together on Friday, we can meet at COhatch around 7:00pm. This is located is in the renovated Market Place building in the same area as the Heritage Center. There is no charge for us to meet there and they do have live music on Friday evenings. There are several food and beverage vendors with lots of areas to sit and mingle
Arrangements were also made for a block of 10 rooms set aside under the name of North High Class of 75. Rooms are on a first come first serve basis at a discounted price of $118 per night. You can contact the Courtyard by Marriott at 100 S Fountain Ave, Springfield, OH 45502•(937) 322-3600 to make reservations. The Courtyard is located directly across the street from COhatch and the Heritage Center.
Please go to our website link below to check out the details and register. As we get closer to the dates, we will email any updates and post them on the website. Please check back in periodically for any changes or additions. Hope to see you soon!
We will only be mailing paper invitations to those that do not have an email address listed on the website or we get an undeliverable notification from.